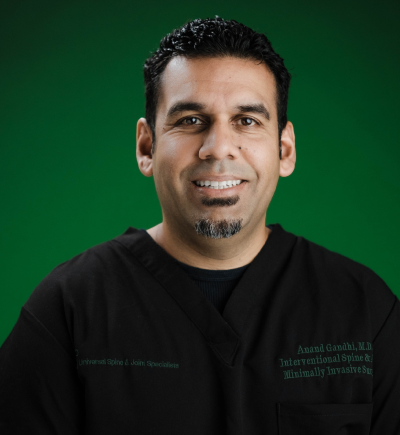 I am so happy to be joining this fantastic team! I spent a good portion of my younger years in Houston, Texas. After graduation I moved to Omaha, Nebraska where I completed my undergraduate and medical school education at Creighton University. I then completed my residency training in Physical Medicine and Rehabilitation at the University of North Carolina at Chapel Hill. After completing my medical residency, I returned to my hometown of Houston to complete a fellowship in Interventional Spine and Sports Medicine at Baylor College of Medicine.
My extensive training in Rehabilitation Medicine and Interventional Spine Medicine allows me to evaluate and treat patients based on their individual needs. My previous clinical experience also helps me to identify and perform treatment options that will maximize the patient's quality of life.
In my free time, I love to spend time with my family. I also love to travel and explore new places.