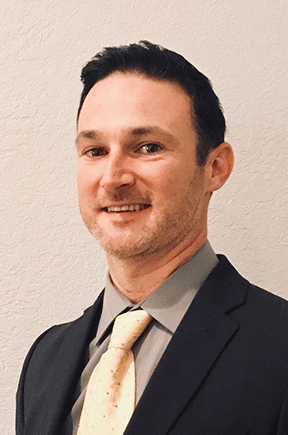 Glenn M. Flanagan II, MD
Interventional Spine and Joint Specialist
Minimally Invasive Surgery
Double Board Certified in Anesthesiology and Pain Medicine
Interventional Regenerative Orthopedic Medicine **certified by the Interventional Orthopedic Foundation
If you have taken the time to find and read this bio, then you are clearly motivated to find physicians who can offer you, your friends, and your family – the best care. At USJS we provide patients with compassionate, up to date, state of the art care for their Orthopedic Spine and Joint injuries or pain due to aging. We strive to focus on the power of educating patients to help obtain timely, realistic improvements tailored to each individual patient. As your symptoms and goals change over time, so will your treatment plan. Ultimately, your overall health and well-being is closely tied to your ability to increase activity and exercise, and this is our goal. Educating patients about exercise and nutrition is a passion of mine, to help you live healthier and happier lives.
Learning to target ligaments, nerves, muscles, tendons and joints around the entire body – including the Spine – under direct visualization with x-ray and ultrasound is a skill that very few providers have mastered. Often, upper and lower extremity problems are caused by some degree of dysfunction in your spine, which is why the care we provide is the most comprehensive – with a whole-body treatment approach.
The growing field of Regenerative Medicine in Interventional Orthopedics is very exciting. We all know too well how our body degenerates over time or how unhealed injuries can turn into chronic problems. The comprehensive regenerative approach to healing that we provide can help old injuries heal while boosting your body's natural regenerative properties to heal injuries and combat aging. If you want more information about these options, feel free to come in for a consult and discuss this with me so you can be educated and comfortable deciding if these treatments are for you. Regenerative Medicine treatments involve prolotherapy, platelet rich plasma (PRP), growth factors, stem cell rich bone marrow, and an overall look at the impact your lifestyle has on healing.
I grew up on Long Island, New York. All my free time away from school was spent around athletics. I played baseball, basketball, football, volleyball, lacrosse and golf through high school. I still have family up north in NY and NJ, but my wife and I are actively recruiting them down to sunny Florida! After graduating high school, I attended Emory University College in Georgia. Emory was a diverse and beautiful campus that allowed me to explore many options which ultimately led me to pursue a career in medicine. Attending St. George's University for medical school on the Caribbean island of Grenada was amazing. Playing basketball, volleyball, ultimate frisbee and flag football in the afternoon breeze or exploring the Caribbean islands was a perfect balance to a rigorous medical school curriculum. I completed medical school with 2 years of clinical rotations as a student in Brooklyn, NY. This gave me a taste of the big city life and allowed me exposure to the numerous world class hospitals around Brooklyn, Queens and NYC. I completed my internship year at St. Francis in NJ and ultimately headed to Syracuse University in upstate NY for training in Anesthesiology and Interventional Spine and Joint Medicine.